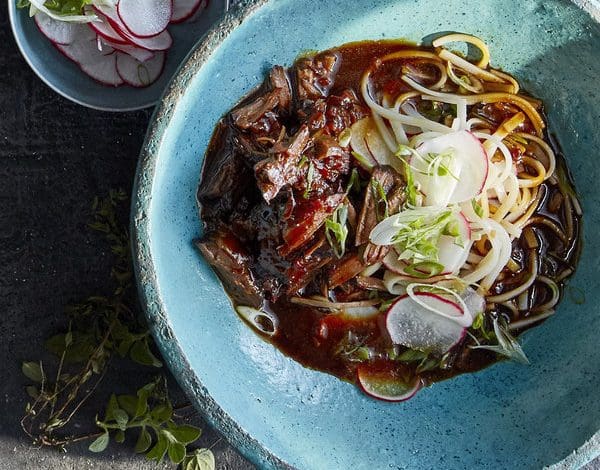 In this Low-Carb Slow-Cooker Asian Beef, the steak and vegetables are transformed into an Asian feast with the addition of soy sauce, rice vinegar, grated ginger, and brown sugar.
This makes a delicious, flavorful dinner that's sure to be a family favorite! If you want to add even more flavor, add some minced garlic and fresh chili for a spicy kick. You could also add diced bell peppers, mushrooms, or other vegetables of your choice to the slow cooker. Serve the delicious beef and vegetables over cooked brown rice or quinoa for a complete meal. Enjoy!
Low-Carb Slow-Cooker Asian Beef Ingredients
1 cup cauliflower rice
1 tablespoon olive oil
1 pound flank steak, thinly sliced
kosher salt and black pepper
4 heads baby bok choy, quartered
¼ cup low-sodium soy sauce
2 tablespoons rice vinegar
1 tablespoon grated fresh ginger
1 tablespoon brown sugar
Directions
Cook the rice according to the package directions.
Meanwhile, heat the oil in a large skillet over high heat.
Season the steak with ¼ teaspoon each salt and pepper.
Cook the steak, turning often, until cooked through, 3 to 4 minutes.
Transfer to a plate.
Wipe out the skillet.
Add the bok choy and ¼ cup water and simmer, covered, until tender, 2 to 3 minutes.
Meanwhile, in a bowl, mix the soy sauce, vinegar, ginger, and sugar.
Add to the bok choy in the skillet and bring to a boil.
Add the steak and any accumulated juices and cook, tossing, until heated through 1 to 2 minutes.
Serve over the cauliflower rice.
Nutrition Facts (per serving)
Total Fat 11g
Sodium 584mg
Total Carbohydrates 20g and 46g if you use white rice
Protein 29g